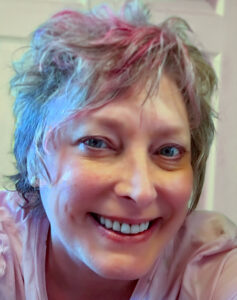 Art emerges from an artist's soul ~ reflecting all of their experiences and perspectives.
Life has led me down some interesting paths. I've done a lot of things (most of which I'm proud), been to a lot of places (most of which I remember), and ran around with some real characters (some of whom you'd recognize). It's been a wild ride with lots of highs and lows. Such is life. 
Over four decades I've worked in many fields ~ from fashion to finance, tech to entertainment. I've spoken at business conferences, played semi-pro pool on tour, and done stand-up comedy in Hollywood. In 2017, I retired from it all to make art full time.  
My main focus is creating artist's books on topics that intrigue me. I love doing research and learning about cool things to include in my books. I do my best to incorporate humor, warmth and lightness in my work, but I sometimes get bogged down in the details. It happens.
I also create custom book bindings, make art from paper, and blissfully chill out with some stitching from time to time. And I'm a big fan of using upcycled materials in everything I do.
If you're interested in my work or would like to inquire about a custom project, I'd love to hear from you.
Cheers!